Colorado Nonprofit Association
Training: Leader Fitness Workshop
COURSE DESCRIPTION:
What makes an effective nonprofit leader?
It's not simply taking charge or making decisions—though that can often be how leadership presents. When used wisely, these capabilities certainly enable leaders to be decisive, action-oriented, and persistent. However, when bumping up against the culture of niceness in our social sectors, leaders who challenge themselves and others may experience push-back or resistance. This leads to frustration and anxiety, often leaving leaders feeling stranded or stuck.
This workshop aims to introduce Nonprofit Executives to a fundamental framework or operating system focused on strengthening leadership capabilities by focusing on mental fitness. Participants will get a sneak peek of what's standing in their own way and a set of practical tools that, when practiced, can greatly enhance performance, satisfaction, and relationships with peers, colleagues, teams, and direct reports.
During our time together, we'll explore:
The ten most common ways people self-sabotage and which way is yours.
The neuroscience of happiness & peak performance and 10-second techniques to activate your "skillful" mind.
How you generate your own stress and contribute to others' stress, and how you can generate a quiet and focused mind instead (even in the midst of great challenges).
The "Three Gifts Technique" and how to use it to convert failures and setbacks into gifts and opportunities.
The mental muscle that gives top performers their edge and how you can grow it with a few minutes of daily practice.
In the second part of the workshop, participants will break out into discussion groups based on top saboteurs (from an online Saboteur Assessment they can conduct ahead of the workshop). Each saboteur group will create a simple poster describing the characteristics that present the greatest internal obstacles to their leadership, performance, achievement, and well-being. They'll share with the entire workshop cohort. This is a fun, interactive way to gain deeper insights and help folks shift from conceptual understanding to a deep personal "a-ha" of how they have been undermining their own performance, effectiveness, wellness, and relationships.
We'll conclude by offering resources folks can access to go deeper into the framework if they desire.
Presented By: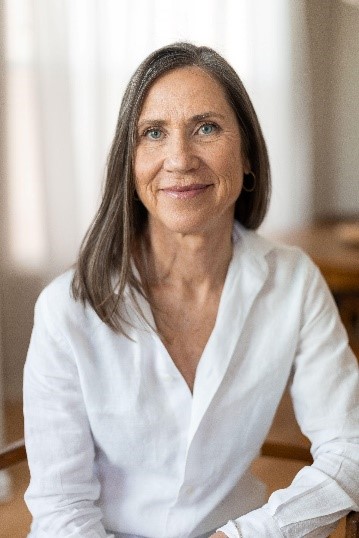 Kimberley Sherwood is a consultant, coach, and facilitator who works with nonprofit executives and leadership teams to help make their organizations more effective and humane. Her company helps guide people in creating positive change and aligning their personal practices with their professional aspirations, with a special focus on strategy, governance, and financial health. Stewardship is at the core of her company's approach, with a deep sense of responsibility to conduct her work and her company for the benefit of her clients, their stakeholders, and the communities they serve. Find out more here.
Training: Succession Planning
COURSE DESCRIPTION:
Between the mass exodus of the Great Resignation and Baby Boomers retiring, the nonprofit sector is facing a leadership crisis. The departure of an organization's top executive presents many challenges and opportunities. Most organizations are not ready for leadership transition. Studies show that 77% of nonprofit organizations don't have a succession plan.
This session examines the depth of the leadership transition crisis, the importance of planning BEFORE the storm arrives, the three types of plans and the steps involved in developing them.
PRESENTED BY: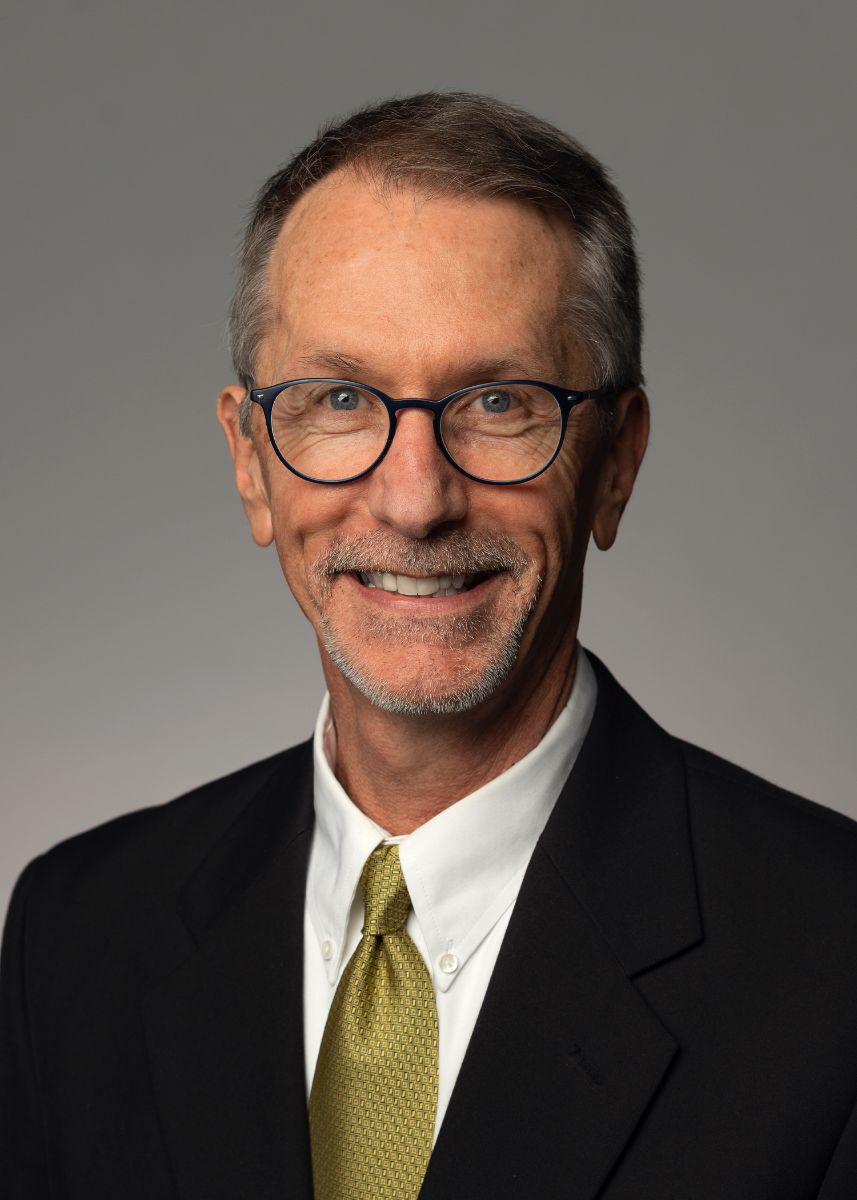 Dan Prater, Senior Managing Consultant at FORVIS
Dan is the Senior Managing Consultant at FORVIS. He provides consulting services to numerous nonprofits and governmental organizations throughout the United States. His services include strategic planning, board governance, leadership transition, and organizational assessments.
Dan has an extensive background in nonprofit leadership and higher education. He was the founder of the Center for Nonprofit Leadership at Drury University (Springfield, MO). He co-created the university's popular Master of Nonprofit and Civic Leadership degree and continues to serve as the lead instructor in the program.
He has been a leader in various nonprofit organizations, mostly in the areas of poverty, child abuse, and domestic violence.
Dan is a frequent speaker at conferences and workshops throughout the nation. He has been published more than 50 times on nonprofit industry topics.
Training: Getting Clear on Your Leadership Brand
COURSE DESCRIPTION:
The people we work with associate us in certain ways, based on how we communicate, make decisions, and the big and small interactions they have with us. We associate products and services as having a "brand", and we also put this assessment on each other. Being intentional about who you want to be as a leader today, and how you want to be known long after people work with you, can deepen your impact, expand your career growth, and differentiate your value from others. This workshop will make it easier to show up in a more powerful way with others, give your team a compass for success, and own your authentic self-promotion.
PRESENTED BY: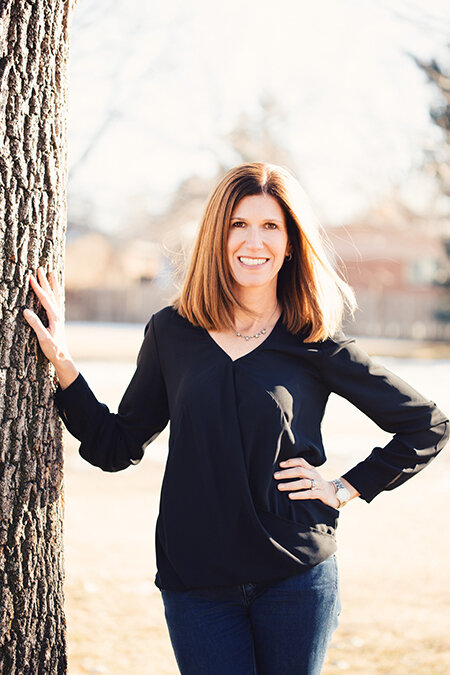 Bonnie Davis, Hu Work
I have spent almost twenty five years following my passion for learning and growth by designing and delivering on programs that: develop leaders, help people know and grow their strengths, guide organizations through change and transformation, improve performance, enhance culture, help teams work better together, and generally make work a more meaningful experience.
I started my career in my hometown of New York City as a human capital consultant, where I got hooked on the challenge of diving into organization's people problems, researching what they can do differently, and creating roadmaps and programs that will bring high impact change.
When I moved to Denver in 2000, I took on internal HR roles to get closer to business strategy, learn how to influence senior stakeholders, and implement HR and OD programs that impact the bottom line. I learned the pain and the joy of making change happen so that it sticks.
In 2012, I realized I wanted to focus on helping people, teams and organizations across industries and a variety of business challenges, so I left my last corporate leadership role to focus on consulting, facilitation, speaking, training, and leadership coaching. Most of my time is spent working with high performing global organizations, often in high-tech. I truly get what it takes to be successful in the world's most demanding organizations, since I have lived it as an insider and now see it firsthand with my client's cultural and leadership challenges.
I have tapped into my love of learning and sharing my knowledge by teaching at University of Denver and The University of Colorado at Denver, writing articles for Forbes online, and volunteering as a career coach with Dress for Success.
Training: Nonprofit Mergers – Compounding Your Impact
COURSE DESCRIPTION:
Nonprofits often join forces to achieve their goals and better serve their communities. However, the merger process can be complex and challenging. That's why we're excited to invite you to our upcoming session called Nonprofit Mergers: Compounding Your Impact.
During the presentation, you will learn about the key steps involved in merging nonprofits, including legal and financial considerations, stakeholder engagement, and cultural integration.
Our expert speaker, Marcia Donziger, will share tips, potential pitfalls, and best practices for ensuring a successful outcome.
PRESENTED BY: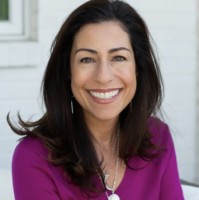 Marcia Donziger
Marcia is a Colorado nonprofit workplace culture strategist and the author of a new book, You Are Meant for Great Things, which documents the story of her cancer diagnosis before starting a new cancer organization, and then merging it to increase her impact on the cancer community.
Training: Exploring Carbon Solutions for Nonprofits
COURSE DESCRIPTION:
The increasing number of entities pursuing climate targets presents a unique opportunity to those organizations in a position to generate carbon offsets, and participating in carbon markets can help mission-boost and generate sustainable revenue for participating nonprofits. During this session, participants will gain a high-level review of carbon market dynamics and the offset development process and lifecycle. We'll dive into the barriers impacting carbon program pursuit for nonprofits, and explore potential pathways for making these programs feasible. At the end of this session, participants will have a better understanding of whether and how carbon programs may be a fit for their organizations.
PRESENTED BY: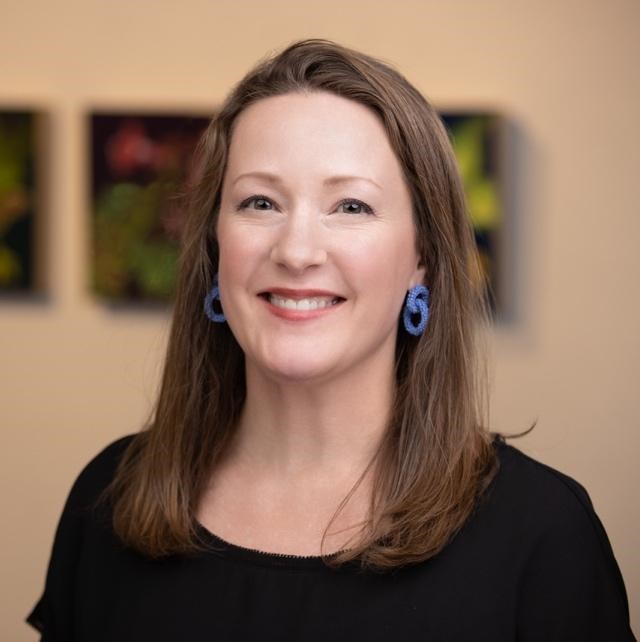 Lindsay Schneider is the founder, CEO, and Principal Consultant of Village Carbon where she is partnering with non-profit organizations to monetize conservation and emissions-reduction activities through carbon revenue to further progress toward climate goals and bolster the financial sustainability of partner organizations. Lindsay brings over 16 years of diverse professional experience in environmental permitting, compliance, and management to her new venture, having worked in municipal government, consulting, construction, mining and materials, and midstream oil and natural gas. She has a track record of building successful teams and programs and is known as someone that can be counted on to get things done. Lindsay holds a BS in Analytical Environmental Studies from the University of Nebraska – Omaha and a MS in Global Energy Management from the University of Colorado – Denver.
Training: Finding Your Joy at Work
COURSE DESCRIPTION:
Joy is not a circumstance or an experience, joy is a state – when you are living a life of purpose, of awareness, of gratitude and of alignment. Let's face it, work plays a large role in all of it. The stakes are pretty high since most people spend the majority of their waking hours working. In the nonprofit world, your success or failure impacts not just you, but the people you serve who are depending on you, which is heavy stuff. But despite the everyday stresses, noise and joy-suckers, with some effort and intentionality it can be done – you can find your joy at work.
PRESENTED BY: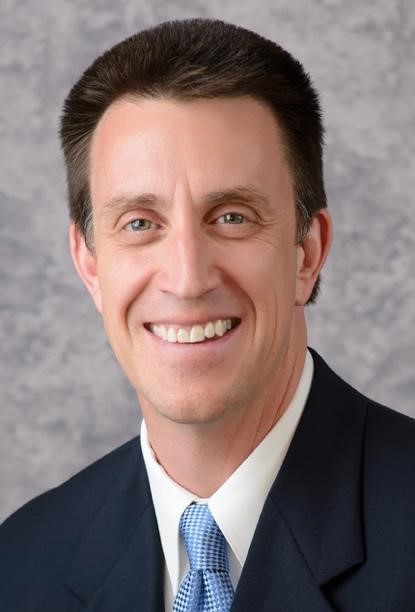 Jay Clark served more than 20 years as an Executive Director for three great Colorado nonprofits – the Gold Crown Foundation, Adam's Camp and Seeds of Hope. He started his career in professional sports working for the Denver Nuggets after graduating from Colorado State University. He has also started two small consulting businesses, JC Charity Services and Wolfpack Communications. In 30-plus years of succeeding and making mistakes, Jay has learned how important living a value-driven life and having a connected team, as well as having fun and laughing, are to successfully making visions realities.
Training: Is Your Nonprofit Prepared for Climate Change?
COURSE DESCRIPTION:
We are quickly approaching the day when every person and organization on the planet will be impacted by climate change. These changes will present both challenges and opportunities for nonprofits as client needs, funding, and even day-to-day operations evolve in response. Attend this workshop for insights on how to build these challenges and opportunities into your programming and strategic planning.
PRESENTED BY: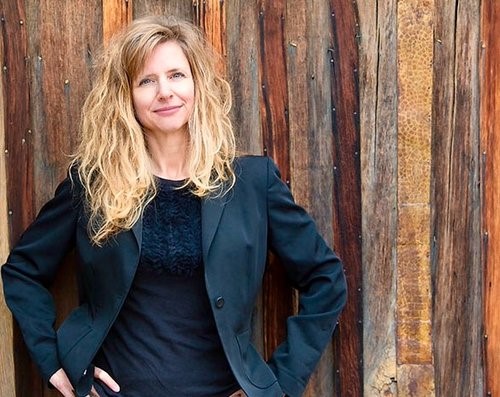 Lisa Stokes Nicholas, President of Kavi Consulting Services brings 25 years of nonprofit management and consulting experience to each engagement. This extensive background, blended with her training in mindfulness and nonviolent communication has provided a unique blend of guidance and support resulting in significant improvements within domestic and international organizations serving multiple sectors including: advocacy; education; faith communities; food security; healthcare; hospice; information technology; government; security; sustainable energy; technology; and travel.
Prior to founding Kavi Consulting Services, Lisa was the Director of Strategic Restructuring for Planned Parenthood Federation of America where she developed and implemented restructuring initiatives for the federated organization with combined assets of more than $1billion and more than 100 affiliates in 50 states and led negotiations.
Training: How to Sustain Your Nonprofit's Leadership Practices Before, During, and After Transitions
COURSE DESCRIPTION:

Nonprofit leadership transitions happen and often as a result organizations suffer major development related setbacks. In this session we will discuss a simple tool you can use to evaluate your organization's development systems to ensure your organization is prepared for a transition and that your systems are sustainable. We will examine what successful nonprofit leadership transitions have in common before, during, and after the transition; and what unsuccessful transitions could have done better. We will also discuss a major asset your organization has that it can lift up during these transitions: the staff! Transitions don't have to have to be synonymous with lost revenue, internal chaos, and frustration. If the thought of your executive director (or development director) leaving makes you break out in a cold sweat…this session is for you!
PRESENTED BY: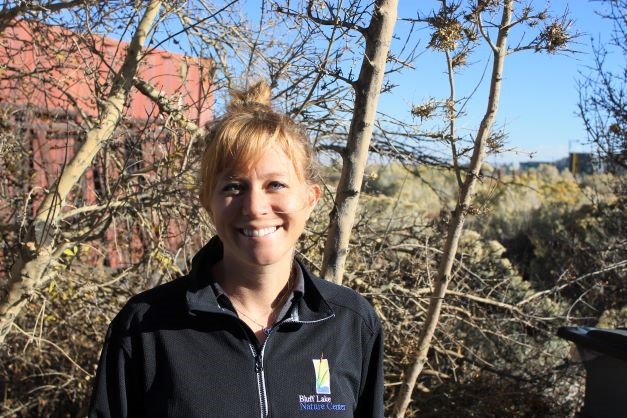 Rachel Hutchens (she/her) is a Colorado native with a mission to make culture and nature accessible to everyone. Rachel has been the Executive Director of Bluff Lake Nature Center since 2018, and has helped grow the organization's education programs and accessibility to diverse communities. She has a degree from the University of Colorado Boulder in History and Education. Rachel has worked in the nonprofit field for over 10 years, including spending time at the Missouri History Museum and the St. Louis Science Center. Rachel also serves on the Board of Directors for two partner organizations: Sand Creek Regional Greenway Partnership and Friends of the Front Range Wildlife Refuges.
Training: Leading Effectively with Courage, Confidence, and Clarity – A New Roadmap to Organizational Health
COURSE DESCRIPTION:
Do you want to hire and retain the best talent to achieve your mission? Do you want to maximize the human potential in your organization to achieve innovation and growth? Do you take a data-driven approach to measuring your culture and employee experience?
A healthy, empowering, and inclusive culture that inspires loyalty and trust is necessary for success – yet it's harder than ever in constantly changing world as we deal with the on-going COVID pandemic, political and social unrest, and threats of a recession.
To combat external threats we cannot control, we focus on what we CAN control.
In this session, you will learn how to design a culture strategy that inspires and motivates your board and staff . Only through data, honest feedback, and actionable insights can we take steps towards our greatest vision of making the world a better place for all.
PRESENTED BY:
Marcia Donziger is a Workplace Culture & Engagement Advisor for non-profit and healthcare organizations, and the architect of the CARES Framework—created to help today's organizations thrive.
In 2007, Marcia founded the national non-profit organization, MyLifeLine, with a vision to transform the cancer experience through community and connection. She served in various leaderships roles for more than a decade and led the successful merger of the organization into the Cancer Support Community in 2018. For her pioneering efforts to reduce isolation and build community for 300,000+ cancer patients and their families worldwide, Marcia has been honored with the "John Hickenlooper Unsung Hero Award" and the Denver Channel's "Everyday Hero Award."
Marcia holds a degree in Organizational Psychology and Business Management, is a certified Agile Coaching Professional, and regularly presents to national and international audiences about culture.
Marcia lives in Denver, Colorado, with her twin boys and feels enormously grateful to have lived cancer-free since 1997.
To learn more about her work, please visit www.MarciaDonziger.com.
Mindedge On-Demand Learning
MindEdge courses in nonprofit management offer a comprehensive training program in topics from volunteer development and grant writing, to fundraising and budgeting.
Why Nonprofit Management Training?
Running a nonprofit can be a challenge. To be successful, your organization needs talented grant writers, solid financial management, and committed volunteers to bring your mission to the
attention of your community so you can receive the support you need.
Fundraising, board and volunteer development, budgeting, reading financial statements, leadership, marketing, and setting strategic direction are all addressed in our collection of nonprofit
management courses.
Course List:
▸ Certificate in Nonprofit Management
▸ Nonprofit Management (ACE CREDIT®)
▸ Advanced Grant Writing
▸ Capital Campaigns
Find a complete list of courses at https://catalog.mindedge.com/coloradononprofit
Member Savings
Association members receive a 10% discount on MindEdge courses.
Get Started!
After you select the sessions you would like to purchase through the MindEdge website above, enter the discount code CNA10 when prompted to receive your 10% discount.