Colorado Nonprofit Association
Training: Understanding Your "Why" for Diversifying Your Board
COURSE DESCRIPTION:

In the current landscape, nonprofit organizations are working diligently to diversify their board of directors. The focus tends to be on "where to go to find diverse candidates" or "how do we recruit diverse candidates." Rarely, will the volunteer nonprofit leaders ask "why"? The intent of this workshop is to examine your "why," which can lead to a meaningful board recruitment process and a culture of belonging to ensure everyone has a rewarding board experience.
PRESENTED BY: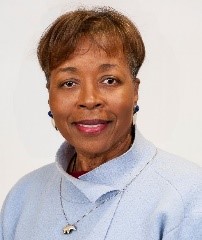 Carolyn Love
Carolyn Love, PhD is the founder of Kebaya Coaching & Consulting. The Company focuses on enhancing the leadership talent in organizations, creating equitable and inclusive workplaces, and facilitating meaningful and sustainable change. Carolyn served as the executive director and CEO of three nonprofit organizations in the Denver area. She is an Affiliate Faculty member at Regis University, teaching Governance and Organizational Leadership, Leading from Within and Social Justice and Civil Society. As a consultant, trainer, and leadership coach, she facilitates workshops and training on leadership, equity, diversity, inclusion and creating a culture of belonging.
Internationally, she presented workshops at La Universidad Anãhuac in Mexico City, Mexico and University of Stellenbosch Business School in Bellville, South Africa on non governmental leadership and change. Additionally, Carolyn spent time in Cuba studying their health care system.
Carolyn is a graduate of the Coach Training Institute (CTI) and serves as a leadership coach for the Community Resource Center and Colorado Health Foundation. As a public speaker, Carolyn focuses on discussing the question "what does it really take to create and sustain an inclusive multicultural, multi-racial democracy?"
In 2021, Carolyn launched a nonprofit organization focused on bringing the voices of Black women working in the areas of racial and gender justice into the public domain. The nonprofit, Black Women Solutionaries, hosts webinars to educate, share knowledge and uplift the work of Black women who are solutions oriented.
Carolyn serves on the board of the American Civil Liberties Union (ACLU) of Colorado and the national board of ACLU. Carolyn also serves on the Colorado Supreme Court Advisory Committee. Carolyn earned a PhD in Leadership & Change from Antioch University and a Masters in Nonprofit Management from Regis University.