Colorado Nonprofit Association
Training: Personal Branding For Nonprofit Organizations
Course Description:
If you have a nonprofit organization in 2023, branding is a word that you probably hear often. But what does it actually entail? In this webinar, Charlyn Moss, Founder and CEO of Working Within, will give you some incredible tips and tools on how something as simple as personal branding can take your organization from good to great.
Presented By: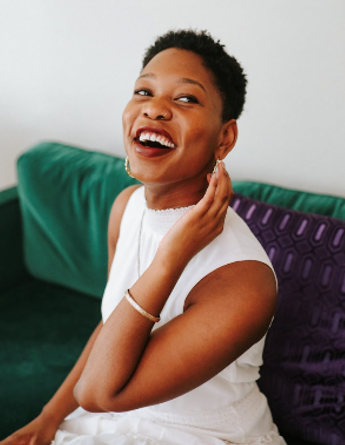 Charlyn Moss, Founder & CEO of Working Within
Charlyn is the CEO & Founder of Working Within. Working Within serves Black leaders looking to build ambitious social enterprises, and empowers others through workshops and the Working Within podcast. To date, Charlyn's hosted guests like Wanda James, the first Black woman cannabis dispensary owner in the US, and Christiane Pendarvis, the Co-President of the Savage X Fenty brand by Rihanna on the Working Within podcast. Charlyn has previous experience in C-Suite management and strategy consulting and serves as Chief of Staff at EdSolutions, an education consulting firm. Prior to her role as Chief of Staff, she worked with Redstone Strategy Group consulting for funders in both the Education and Economic Equity fields. Her most notable project involved managing the strategy refresh for a client's $300 million portfolio of national K-12 education investments. Charlyn received a B.S. in Business Administration with a Finance concentration from the Olin Business School at Washington University in St. Louis and was named one of two Best & Brightest Business Undergrads for the class of 2020. In the Denver metro area, Charlyn serves as President of the Young Professionals Inclusive Leadership Council for GlobalmindED and was selected as a 2022 Connect Leadership Fellow for the Urban Leadership Foundation of Colorado where she received the Richard Lewis Rising Star Award upon graduation. She has shared messages of empowerment on virtual and live stages at Washington University, the Black Boss Summit, Denver Startup Week, and the GlobalmindED Annual Conference.