Colorado Nonprofit Association
Training: Nonprofit Mergers – Compounding Your Impact
COURSE DESCRIPTION:
Nonprofits often join forces to achieve their goals and better serve their communities. However, the merger process can be complex and challenging. That's why we're excited to invite you to our upcoming session called Nonprofit Mergers: Compounding Your Impact.
During the presentation, you will learn about the key steps involved in merging nonprofits, including legal and financial considerations, stakeholder engagement, and cultural integration.
Our expert speaker, Marcia Donziger, will share tips, potential pitfalls, and best practices for ensuring a successful outcome.
PRESENTED BY: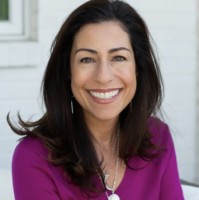 Marcia Donziger
Marcia is a Colorado nonprofit workplace culture strategist and the author of a new book, You Are Meant for Great Things, which documents the story of her cancer diagnosis before starting a new cancer organization, and then merging it to increase her impact on the cancer community.