Colorado Nonprofit Association
Training: Evaluation Basics that Center Learning
COURSE DESCRIPTION:
Find yourself thinking you need to up your program evaluation skills? Or, did you learn rigorous research methods in graduate school that do not translate well to the operational reality at your nonprofit? Well, this training may be for you! Join Natalie and Lara to learn how we redesigned an evaluation system and learn about some tools and skills along the way.
PRESENTED BY: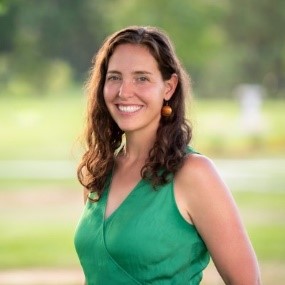 Natalie De Sole
Natalie (she/her) started Rooted-Growth to coach mission-driven organizations to develop, process, and use data. She aims to build positive learning environments and incorporates a social justice lens when triangulating data. Natalie often uses a community-based participatory research approach encouraging the participants to engage, frame, and co-interpret the evaluations. The level of participants' engagement often depends on what is most useful and feasible. Natalie De Sole is White, half-Coloradoan and half-Southern Italian, and grew up in Ethiopia, Burkina Faso, and Zimbabwe until the age of 14. In 2011, she received her MSW from the University of Michigan in Social Policy and Program Evaluation. She holds an adult teaching certificate from the Association of College and University Educators (ACUE), which she earned while teaching the macro capstone class at Metro for two years. She currently lives in Lafayette with her husband, Elliott, and dog, Billy.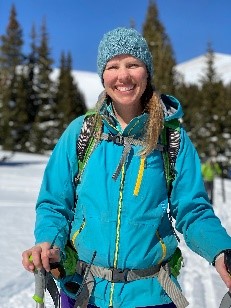 Lara Carlson
Lara is the Senior Programs Director at Walking Mountains and supports organization operations and the Youth Program, Graduate Program, and Community Program teams. She has worked at Walking Mountains since 2003 in various programmatic roles. Lara loves teaching programs for both kids and adults, as well as teaching and mentoring others in developing their teaching and interpretive skills. Lara earned her B.S. in Outdoor Education from Northland College, M.A. in Environmental Studies from Prescott College, M.P.A. focused in Nonprofit Administration from University of Montana, and holds a Colorado Elementary Education teaching license. Lara is a Certified Master Environmental Educator through CAEE and a Certified Interpretive Guide and Certified Interpretive Trainer through NAI. During her free time, Lara enjoys knitting, playing outside, hiking with her husband and dog, and skiing.