Colorado Nonprofit Association
Training: Practical Tools for Successful Strategic Planning
COURSE DESCRIPTION:
If the strategic planning process has you feeling lost, confused, or anxious, you're not alone!
In this session, participants will learn how to use three simple tools to facilitate a (mostly) painless strategic planning process. You'll leave feeling prepared to lead your staff and board through a series of exercises that will help you clarify your priorities and understand the key metrics that will help you evaluate your programs for short- and long-term success.
PRESENTED BY: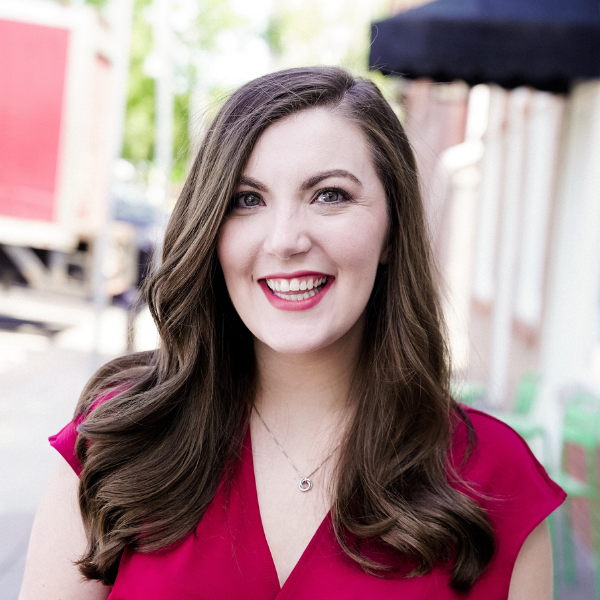 Morgan Carpenter (she/her) is a nonprofit consultant and grant writer based in northern Colorado. She works with a variety of nonprofits in the human services sector to improve their grant readiness, engage in strategic planning and program development, and create tools and resources that support their ability to achieve their goals and create a positive impact in our community. Her strategic approach to this work is rooted in her experience with proposal writing and grants management, which enables her to help organizations solve challenges and achieve long-term success through alignment with nonprofit best practices.
Morgan serves as a board member for the Grant Professionals Association's Colorado Chapter, the Zeta Tau Alpha Fort Collins Alumnae Chapter, and the Junior League of Fort Collins, where she previously served as president. In 2021, she was named one of BizWest's Northern Colorado 40 Under Forty young professionals and was also recognized by the Junior League with the Elena Lawrence Inspiration Award for her work to advance diversity, equity, and inclusion. When she's not working with social impact organizations to make the world a better place, Morgan enjoys cooking, reading, and watching true crime documentaries with her husband and their beloved pets. Learn more and get in touch at www.carpenternonprofitconsulting.com.
Training: Putting The "Fun" Into Strategic Planning
COURSE DESCRIPTION:

Do the words "strategic planning" send chills down your spine and make your stomach drop? Does the idea of yet another SWOT analysis aka endless list making send you racing for the exit? It doesn't have to be this way, in fact strategic planning should be FUN and invigorating. Join us for this hands-on session where you will learn different tools and activities designed to bring the FUN into planning and get you excited for your organization's next round of planning.
PRESENTED BY: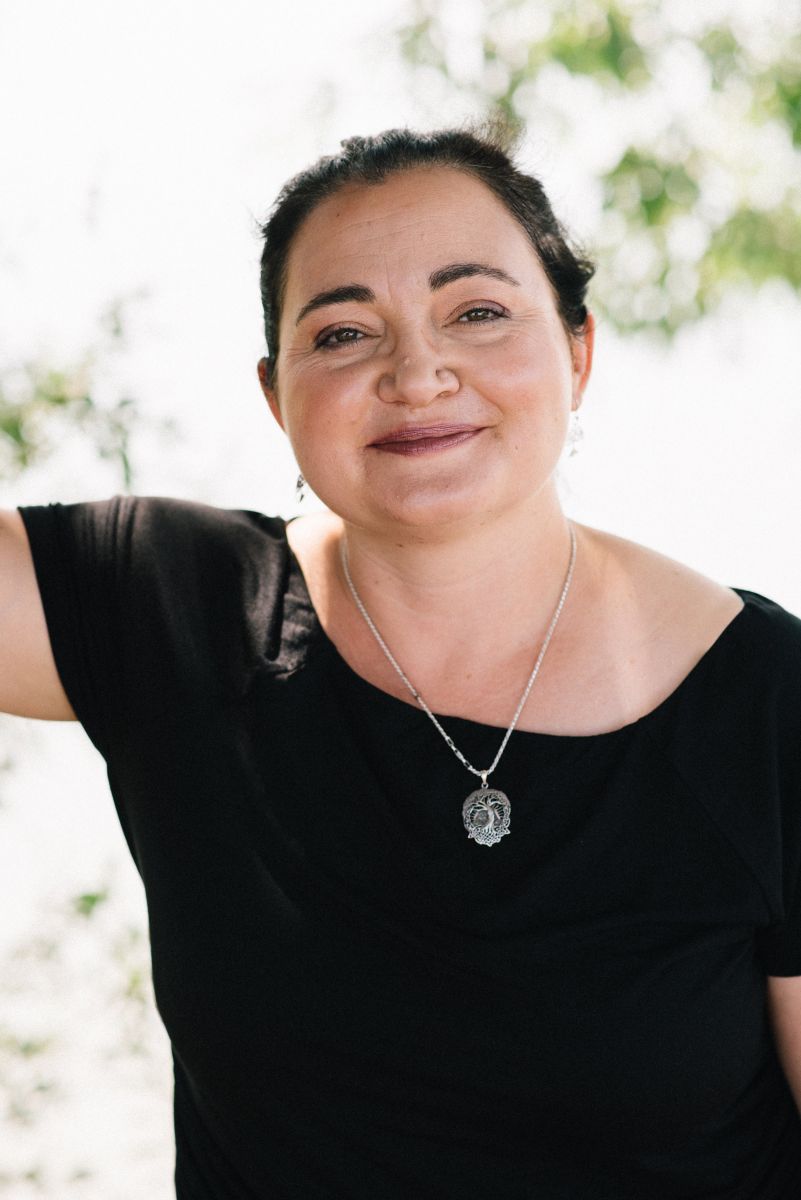 Rachel B. Cohen, MSW, MUP is the Principal and CEO of Aging- Dynamics. She has a diverse background in community planning and social work with a specialization in nonprofit management. With over 25 years' experience working and consulting with public and private organizations of all sizes, and across sectors including aging, housing, public health, health care, social services, and community development; she offers a comprehensive perspective to multi-sector efforts. Her clients are often balancing the requirements of diverse funding sources from state and federal grants to private foundations and individual and corporate donors. Rachel draws on best practices and accesses expertise from content experts in multiple sectors to craft solutions to complex challenges while simultaneously building the capacity of her clients enabling them to increase efficiency and efficacy of their efforts. She has extensive experience in facilitation, strategic planning, program development and establishing strategic partnerships. She is a trained visual facilitator and believes in bringing the fun back into strategy development. Rachel holds a Bachelor's in City Planning from the University of Virginia, a Master of Social Work with a focus on non-profit management, a Specialist in Aging Certificate, and a Master of Urban Planning from the University of Michigan.
Training: Equity Centered Strategic Planning (2 Parts)
COURSE DESCRIPTION:
Does strategic planning feel burdensome and tiring? Ever wonder why it is so hard to move an organization's commitment to equity to action? Does your organization's strategic planning put people in the center of the process? This workshop will help you unpack these questions and provide a framework to incorporate equity into each stage of strategic planning and doing.
PRESENTED BY:
Rebecca Toll, MNM
Rebecca has demonstrated success applying a diverse set of practices that include collaborative governance, systems change, collective impact, authentic community engagement, building community leadership capacity, as well as understanding and deploying social innovation practices. Rebecca utilizes human-centered design thinking, emergent strategy, root cause analysis, and deliberative dialogue techniques in her work. These practices facilitate effective decision-making and trust building while increasing awareness and reducing barriers that ensure access to build will and ignite action. Specific projects include the co-creation of the Anti-Racist Change Lab (ARCL) developed in partnership with Colorado State University's School of Social Work. The ARCL a participatory experience for individuals to dismantle bias, increase awareness, and move toward collective action as it relates to racialized oppression within their communities. These practices are also applied to her work with numerous schools and districts across Colorado in an effort to cultivate transformational change for school climate and student voice.
Interim Executive Management: Seven Benefits to Consider
Learn how an interim executive director or CEO may be beneficial to your organization in a time of executive transition. Dr. Jackie Eder-Van Hook also shares guidelines for selecting an interim executive.
This work is licensed under a Creative Commons BY-NC-ND United States License. 
Succeeding with Succession Planning
Description
Read examples of the concerns and misunderstandings about succession planning expressed by CEOs, senior staff and board members. Then, learn how to have a conversation that addresses these issues.
This work is licensed under a Creative Commons BY-NC-ND United States License.
The Social Enterprise – Delicately Pursuing Programs & Profit
Contributed By: BKD CPAs & Advisors
Author: Steve Sauer, CPA
Questions You Should Never Ask
Description
Asking good questions with the data at hand is an important skill for teams and organizations making the world a better place. But all this questioning and analysis can have a shadow side — asking the wrong questions can be a waste of time and distract your team from your most important goals. Here are 5 common traps leaders in the social sector make when asking questions, and how to avoid them.
Operational Plan Template
Description
Use this template to help create an operational plan. 
Community Network Analysis Tool
Description
There are many people in your town who have a wealth of knowledge and energy that would be a boon to your community planning efforts. Conducting a community network analysis is key to unlocking unrecognized potential and talent. Use this tool when conducting a stakeholder assessment to examine who to connect with and how.
Below is a sample Community Network Analysis. Please, visit Orton Family Foundation for the complete toolkit.
This tool is part of a larger collection of Heart & Soul resources by the Orton Family Foundation.
Topics covered in the toolkit include:
How and When to Use Community Network Analysis Tool
Who Does It
The Five Steps

Know your demographics
Identify community networks
Find network connectors
Identify communication opportunities
Identify engagement opportunities
Advice to Strengthen Strategic Mergers and Collaborations
Description
The Catalyst Fund for Nonprofits was created to demonstrate how strategic mergers and collaborations can help nonprofits pursue their missions. "Advice to Strengthen Strategic Mergers and Collaborations" captures the knowledge and experience gained from five years of work with more than 80 Boston-area nonprofits.
This resource includes:
The "four truths of nonprofit collaborations"
Step-by-step guidance for nonprofits
Reflections from funders on support for this work
Case Studies