Colorado Nonprofit Association
Training: Google Drive Basics: Maximize your File Collaboration Capabilities for Free
COURSE DESCRIPTION:
The session will begin with covering why nonprofits should set up a business Google workspace, rather than having employees use personal accounts, and how they can do so for free. We will briefly touch on how to create users and set up shared drives in your Google Workspace. The remainder of the session will then focus on the basics of using Google Drive – creating documents, working on documents, sharing items, organizing your drive, searching, and recovering deleted files. We will also touch on how to ensure files are not lost when an employee leaves. Finally, there will be 20-30 minutes at the end for open Q&A.
PRESENTED BY: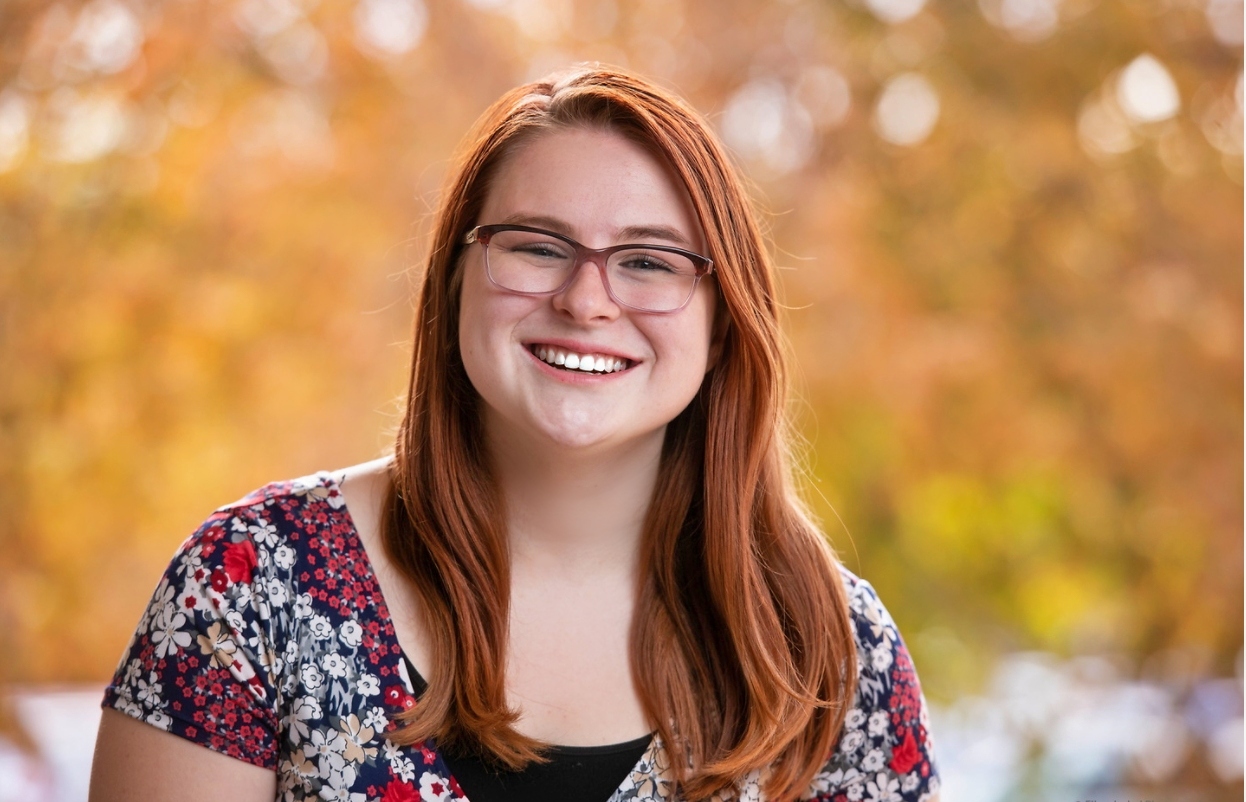 Lexi Nickens, Founder & CEO of Aidly
Lexi Nickens is founder and CEO of Aidly, which provides value-driven IT consultating to nonprofits and small businesses.
In her over five years of IT experience in the nonprofit sector, Lexi has led over 300 hours of IT training on a wide variety of topics. She holds multiple Microsoft certifications and has also managed Google Workspaces for several nonprofits.
In addition to her technical expertise, Lexi is a certified Project Management Professional (PMP)® with several years of CIO-level experience. She is also currently pursuing an MPA in Managing for Social Equity from CU Denver.
Training: How to Get the Most Out of Salesforce's Donated Licensing Option
COURSE DESCRIPTION:
Elevation Solutions' CEO and Account Director will be joined by the Salesforce Administrator of the Denver Metro Chamber of Commerce to discuss how a Customer Relationship Management system like Salesforce can address obstacles that nonprofits of all sizes experience. We'll review Salesforce's donated licensing option, what out-of-the-box Salesforce can do for nonprofit teams, and what next steps look like once teams are ready to expand their Salesforce capabilities. We will touch on fundraising, program management, marketing, and more. The Denver Metro Chamber of Commerce will share their experience with Salesforce and address how the platform has helped them accomplish specific goals.
PRESENTED BY: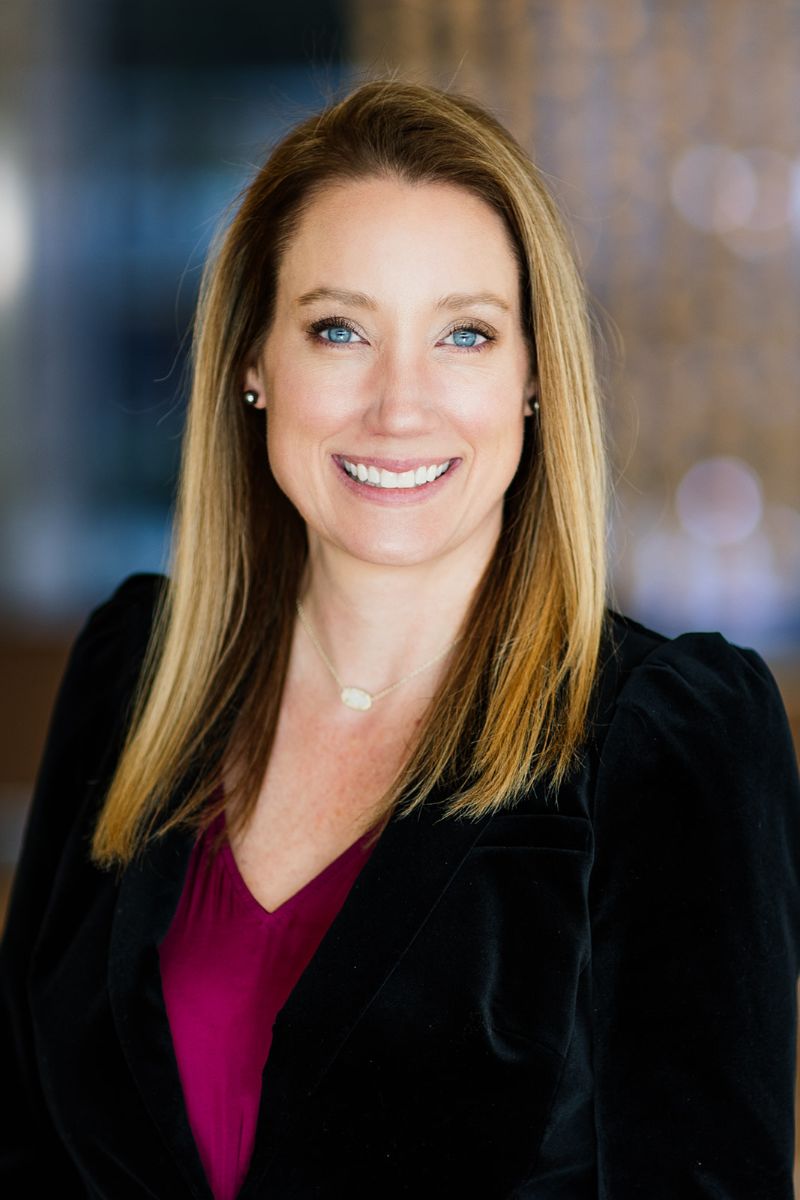 Sarah Ross
Sarah is a seasoned Client Services executive with more than 15 years of experience in consulting and project management. She has a proven track record of delivering successful technology projects and leading high performance teams.
Prior to joining Elevation Solutions, Sarah was an independent consultant in the Salesforce ecosystem and worked in several roles at Frito-Lay in finance and innovation.
Sarah earned an MBA from the University of Texas at Dallas.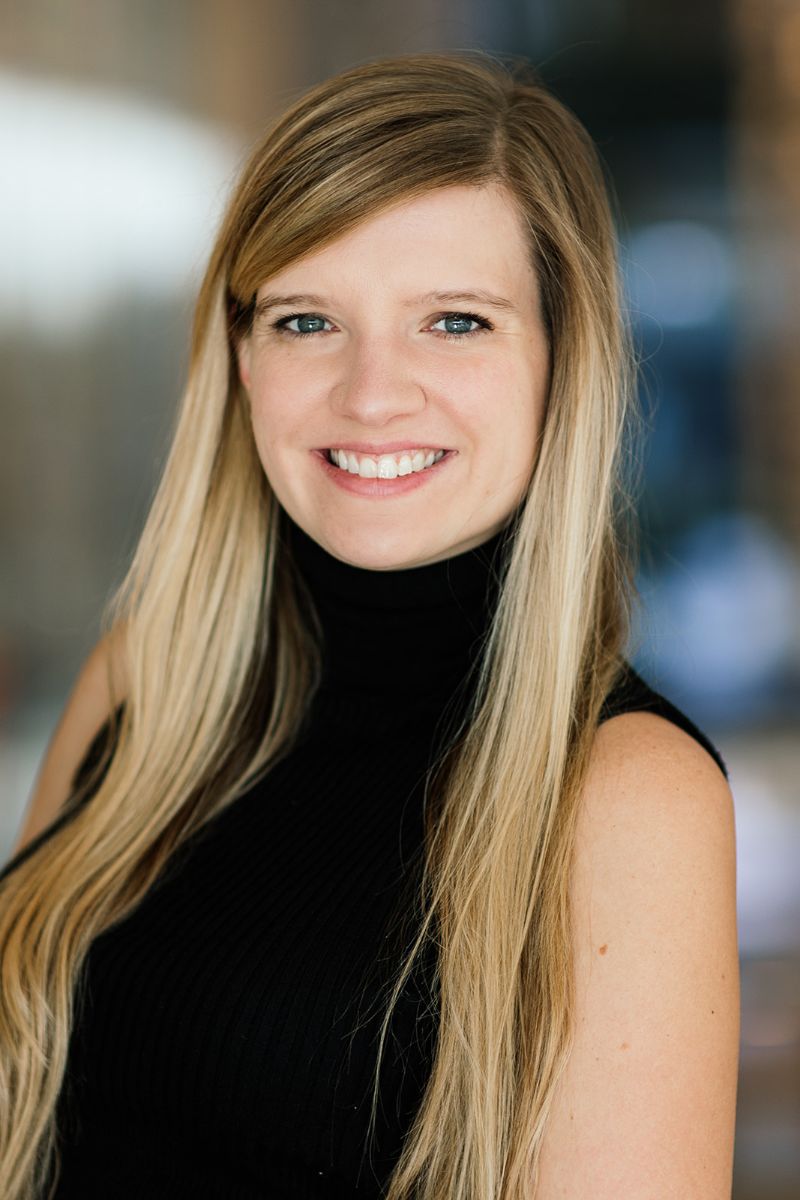 Elise Hastings
Elise's expertise in sourcing, creating and implementing technology solutions, with a focus on social sector organizations, stems from her past roles as a Managing Director of a micro-giving platform, nonprofit leader and strategy consultant.
Elise has a passion for startup ecosystems in the nonprofit and education industries and combines that with her Salesforce technology expertise to curate the best solutions for teams andtheir constituents.
Elise earned her MBA from Washington University in St. Louis.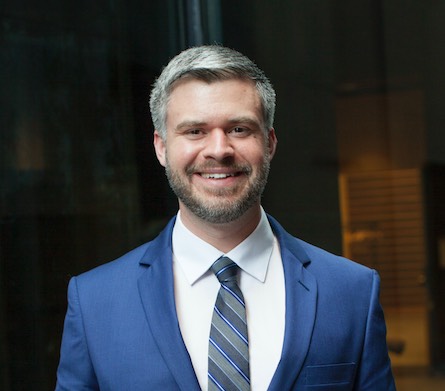 Christopher LeGrant
Chris works with amazing nonprofits from all over North America to help realize their vision and expand their mission impact through the use of technology.
Chris is a strategic thinker who cares about having a social impact through his work, a passion that comes from 15 years of working in nonprofits and international education institutions.
Chris earned his MA in International Studies from the University of San Francisco.
Training: An Inside Look – Firespring's Nonprofit Websites
COURSE DESCRIPTION:
Finding the best nonprofit website and online tools can be daunting. We often end up juggling multiple platforms, working harder to achieve less. Wouldn't it be better if you had just one effective nonprofit fundraising website with a content management system that does it all?
Learn how to master your online presence and leverage the power of your nonprofit website. Join us for insight into technology trends and best practices, plus see firsthand why Firespring offers the best nonprofit websites.
PRESENTED BY:
Kiersten Hill has almost 2 decades of experience in nonprofit management and fundraising. She has raised over $20 Million for Nebraska nonprofit organizations and worked to better train and equip nonprofit leaders and Boards of Directors.
She is a rising thought leader on LinkedIn and frequently speaks to nonprofit groups and other organizations about marketing, fundraising, board development and organizational change. This year alone, Kiersten has presented in-person and virtually for more than 50 webinars and 8 nonprofit conferences. Kiersten's energetic and authentic presentation style keeps nonprofits coming back for more.
Kiersten, her husband Chad and their teenage son Cooper live in Seward, Nebraska, with two large dogs and one tiny cat. She has passions for leadership, networking, fundraising and nonprofit organizations.
https://www.linkedin.com/in/hillkiersten/
Training: Creating Accessible Website Content
Course Description:
Having an accessible website is a moral obligation and often a legal one, too. Website content managers have a responsibility to make their message available to the widest possible audience, avoid legal issues, reach marketing goals, and most importantly, do the right thing. Aten Design Group's accessibility expert, Michaela Blackham will provide a step by step guide for content editors to create more accessible content for their website.
PRESENTED BY:
Michaela Blackham, QA & Accessibility Specialist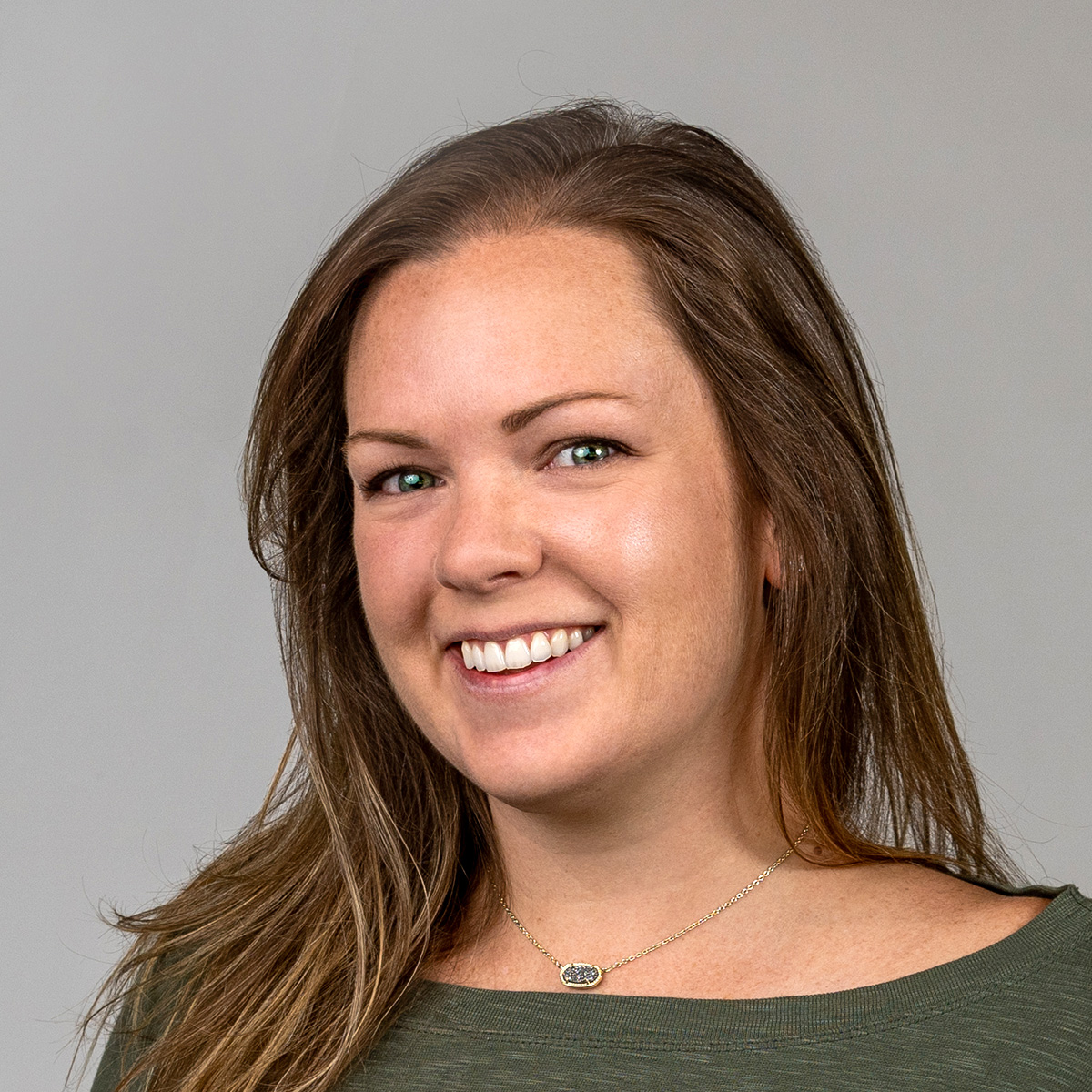 Originally from Boston, Michaela came to Denver after several years of experience as both a designer and developer. Michaela always had an interest in making the world a better place and giving back to the community through volunteering, as well as following her passion for physical and digital ADA compliance. Now she uses her background in the industry and her personal life to bring awareness and solutions to digital ADA compliance as Aten Design Group's Accessibility and QA Specialist. Michaela writes and speaks about accessibility and inclusive digital experiences, has completed a number of accessibility trainings, and is currently working on her IAAP – Web Accessibility Specialist certification.
Training: Nonprofit Cyber Security Risk Assessment
COURSE DESCRIPTION:
In the first session– participants will Assess your organization's inherent cyber risk today! Attend our cyber risk training and complete a cyber risk assessment – all included in a two-part training. We will provide you with the expertise and tools to perform a comprehensive risk assessment with your team. The sessions will educate you on the challenges of risk management faced by nonprofits and best practices to overcome those challenges.
Gyan-i have built TitanDef, a cloud-based cyber security risk management platform designed to perform cyber risk evaluation report to understand your overall exposure. All training participants will receive a free trial to TitanDef. During our first training session, we will use TitanDef to answer basic questions about your organization such as the data you collect, and how your organization uses technology.
In the second session, we will walk you through a well-defined cyber assessment using TitanDef. The outcome is to provide you with a real-time report on your organization's cyber-attack surface, data loss risks, cyber risk appetites, and technology-induced threats. Based on your organization's cyber risk scale, the TitanDef algorithm will recommend a customized set of safeguards (controls) to protect your organization from common threats. As a capstone to the training, you will have the opportunity to measure your organization's progress against the recommended safeguards, prioritize your efforts using risk assessments and develop a plan of action to make your organization secure in the eminent future.
Join us and get secure!
PRESENTED BY:
Gyan-i
Gyan-i, Inc. is a home-grown Colorado proud strategic cyber security advisory, consulting, and managed services firm. We collectively advise clients from various industries, such as legal, health, financial, and nonprofits, with $3.5 billion+ in AUM. We take pride in providing exceptional cyber security preparedness to each of our clients based on their strategic and operational needs. No matter their size, we have created a unique partnership with each client.
Training: What is Website Optimization? Why Does My Organization Need it?
COURSE DESCRIPTION:
Managing a website is packed with so many acronyms that it's easy to give up and just have an intern do it. Instead of throwing the baby out with the proverbial alphabet soup, learn how to make your website work for you – not the other way around. In this 1-hour training, we'll define SEO (Search Engine Optimization), CRO (Conversion Rate Optimization) and talk about how they work together to improve ROI (Return on Investment). This webinar is perfect for members of Marketing & Communications, Development, Operations, and Leadership teams, or anyone who manages a nonprofit website.
PRESENTED BY:
Ashley Kochans, Founder of Cochans Consulting
Information Security Procedures
Description
Below is a template for Information Security Procedures for employees and those who conduct business on behalf of the organization.
The New Salesforce Administrator Learning Journey
Contributed by: Paul Collier Consulting
Description
In this document, Paul Collier shares his insights into the most efficient ways to build your Salesforce skills, and how to organize your work as a Salesforce Administrator. Although this resource was developed for those using Salesforce, many of the principles and guidelines can be applied to other databases.
What you'll find in this guide:
Your Learning Timeline: How Salesforce Administrators can build relevant skills sequentially, even if Salesforce is only a small part of their overall job responsibilities.
Your Job as an Administrator: What the job of a Salesforce Administrator entails
Resources for Administrators: Helpful tools to organize Administrator's work related to Salesforce
Resources for Managers: Tips for managing a Salesforce Administrator and a sample job description for the Administrator role
Is Cloud Computing Worth It?
Description
Many organizations are asking themselves, "is cloud computing worth it?" It seems like everyone else is doing it, but is it the right move for your nonprofit? Here are three reasons why, yes, your organization should implement cloud computing.
10 Considerations Before You Change IT Vendors
Contributed by: Onset Solutions
Your team relies on technology to keep your nonprofit up and running, and loses valuable work hours when it's not functioning properly. What happens when your IT provider regularly doesn't get back to you promptly? If you're feeling neglected by your IT support, here are ten considerations to think about before you pull the plug.