Colorado Nonprofit Association
Training: How the Secure Act 2.0 Will Impact Your Organization & Employees
COURSE DESCRIPTION:
This Retirement Plan Session will focus on the Secure Act 2.0 of 2022, which was signed into law on December 29, 2022, with the goal of helping more Americans save for their retirement.
The Secure Act 2.0 of 2022 includes dozens of retirement plan-related provisions that will impact Colorado nonprofit retirement plans—some that are required by law and will take effect in the coming years. Some provisions are optional, including those related to emergency savings, 401(k) / 403(b) emergency withdrawals, an employer match for Roth accounts and more.
Optional provisions will require executive teams and committees/boards to decide which provisions are right for them and their employees.
In this session, we focus on the four areas of the Secure Act 2.0 of 2022:
Coverage and participation
Contributions
Distributions
Plan administration
Within each area, Scot McMorris, will explore key provisions and explain how these will or may impact how your organizations run their plans moving forward.
PRESENTED BY: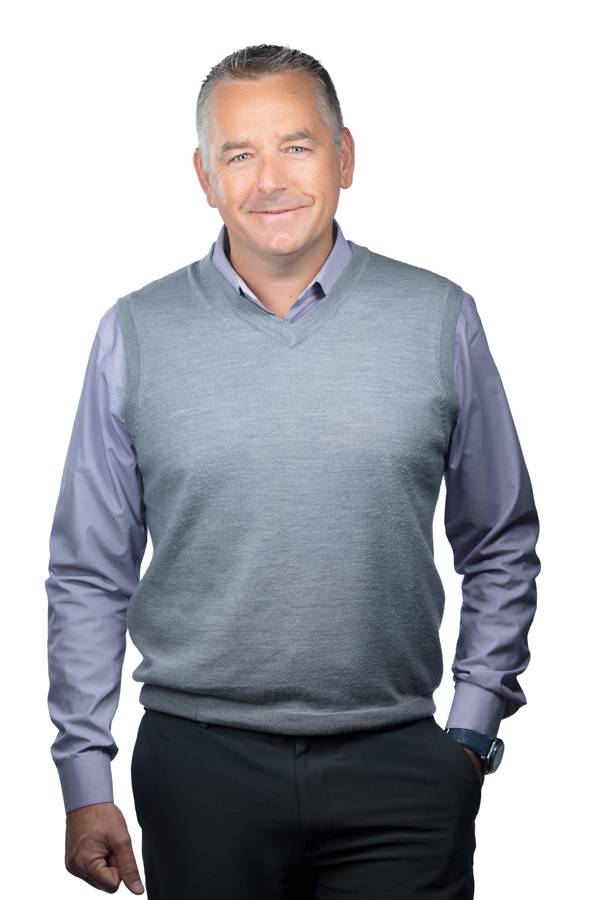 Scot McMorris, Vice President of Mutual of America Financial Group
Scot McMorris, Vice President, joined Mutual of America Financial Group in 2004 and has responsibility over the Denver Regional Office and Salt Lake City Branch Office. He has completed FINRA Series 6, Series 26 and Series 63 requirements. Mr. McMorris and his staff oversee all aspects of Defined Contribution Plans which include 401(k), 403(b), and 401(a) Plans. Delivering comprehensive services to clients that cover Administration/Compliance, Fiduciary Services / Investment Oversight, and Participant Engagement are three primary areas of importance.
Training: Investment Best Practices for Nonprofit Fiduciaries
COURSE DESCRIPTION:
In this training, learn how to conduct a review of your fiduciary duty as a board member or officer of the organization, the best practices for defining and aligning investments to meet both short-term and long-term objectives and review options for implementing an investment plan.
PRESENTED BY:
Darren W. Royal
Darren W. Royal, AIF®, President and owner of Royal Wealth Management, has been helping clients pursue their financial goals for over 25 years. He began his career in financial services as an investment banker and has held financial advisor positions with major broker/dealers. In order to better serve his clients, Darren founded his independent firm, Royal Wealth Management in 2002.
Darren earned 3 degrees from Indiana University in Management, International Business and Marketing. He also studied International Finance at the University of Maastricht in the Netherlands. He currently holds FINRA Series 7, 24, 31, 63 and 65 registrations through LPL Financial as well as life, accident & health, and variable contract insurance licenses.
Darren has served on numerous non-profit board of directors including the Colorado Women's Chamber of Commerce, the Women's Leadership Foundation, and the Foundation for Global Scholars. He currently serves on the Colorado Nonprofit Association board of directors. Darren is also a volunteer for Junior Achievement.
He and his wife Jennifer have lived in Castle Pines for over 20 years. They have two daughters, Alexandra and Ava. In addition to Darren's philanthropic endeavors, he enjoys spending time with family and friends. He also enjoys being outdoors skiing, hiking, biking, and is an avid fly fisherman.
Training: Financial Analysis for "Smarties"
COURSE DESCRIPTION:
There are numerous users of nonprofit's financial information: Boards, banks, donors, investors, grantors, regulators, watchdog orgs…come learn what key indicators THEY are looking for and what trends and indicators YOU should be monitoring.
PRESENTED BY: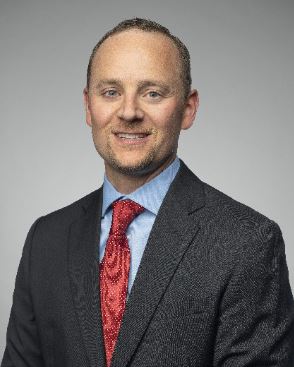 Steven W. Sauer, CPA
Steve is a member of the Nonprofit, Education and Public Sector Practice. For more than 15 years, he has served a variety of domestic and international nonprofits. He leads Colorado's nonprofit attestation practice and Colorado's nonprofit advisory practice, which includes services such as outsourced CFO and controller engagements, grants management, internal control and operational assessments, peer-to-peer benchmarking, best practice reviews, software selection, and on-demand training/educational/governance resources.
He is a frequent presenter, trainer, and panelist for a variety of nonprofit industry groups. Steve is a regular author and instructor for FORVIS' nationally acclaimed FORsights™ as well as FORVIS' annual nonprofit and public sector seminars. He has served on a variety of FORVIS internal office inspections as well as firmwide task forces to research and implement significant standards changes, including FASB's Revenue from Contracts with Customers and Presentation of Financial Statements of Not-for-Profit Entities and the AICPA's Group Audit standards.
Steve is a member of the American Institute of CPAs and COCPA. He currently serves as treasurer for Village Seven Presbyterian Church and for Disabling Barriers (a Colorado Springs grant-making foundation), as well as a member of the COCPA's nonprofit industry resource panel. Steve is a 2013 graduate of the Leadership Pikes Peak Leadership NOW! program, which is designed to train participants in leadership and civic-minded skills.
He is a 2007 magna cum laude graduate of University of Northern Colorado, Greeley, with a B.S. degree in business administration with an emphasis in accounting.
Training: How to Win in this Recession
COURSE DESCRIPTION:
This course covers:
How to build a rate and volume calculator using common software
Review budgeting formulations that can be easily modified
Build review spreadsheets to complete financial reviews quicker and with better results
PRESENTED BY: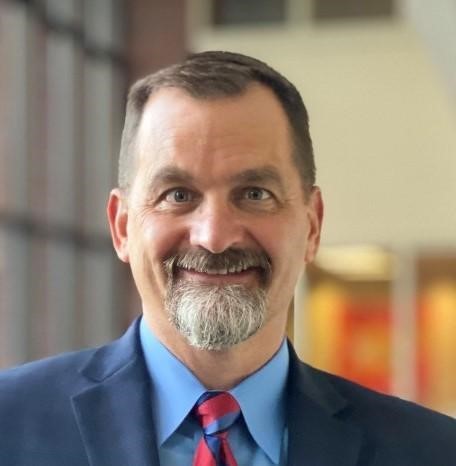 Tom Grimmer, MBA
Tom Grimmer is career finance professional focusing on non-profits and healthcare. He has taught at the collegiate and graduate levels. His approach is to develop skills that can be readily accessed to improve business performance.
Training: Accounting For Your Goals – IRS Form 990
COURSE DESCRIPTION:
Every year the IRS requires that tax exempt organizations file a IRS Form 990. This presentation covers:
What the IRS Form 990 is
How it tells your organization's financial story
Consider ways to maximize its usage
At the end of the session, attendees will have a better understanding of how the IRS Form 990 aligns with their accounting and how to prep for filing the return.
PRESENTED BY: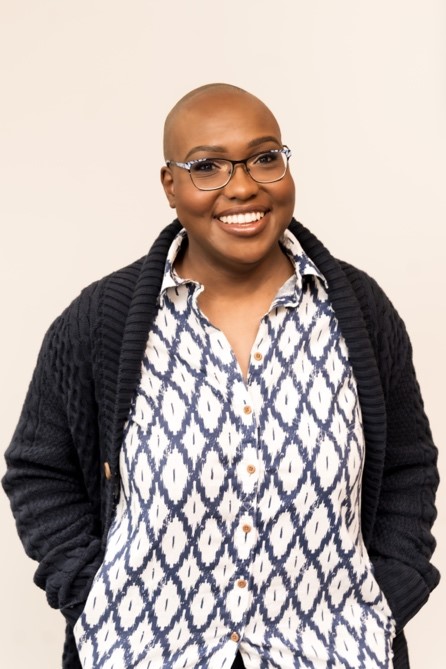 Chyla Graham, CPA
Chyla Graham is a certified public accountant with over ten years of experience helping nonprofit organizations realign and thrive. Chyla's start as an Audit Manager at a religious organization helped her see how important it is to synchronize an organization's spending and its mission. She honed her teaching abilities there, training her staff in financial literacy and accounting principles. Next, she took her skills to The SEED School of Miami, Florida, where, as the Director of Finance at SEED, Chyla prepared audits, managed budgets across departments and continued to provide staff training in financial literacy.
Chyla wanted to reach even more organizations and effect change more broadly. That's when Chyla started her company, CNRG Accounting Advisory, to empower more nonprofit organizations. To date, she has secured over $2 million in funding for several organizations and helped many more streamline to better serve their communities.
Chyla credits flying trapeze for keeping her physically and mentally strong, and reminding her that you can't succeed in life alone. Every trapeze artist needs someone to be "on line" holding the ropes. Chyla likes that metaphor for trapeze and for business, and her greatest pride is being "on line" for her clients.
Training: Colorado Secure Savings Program & Retirement Planning Options
COURSE DESCRIPTION:
This is an information session for nonprofit leaders and their employees to learn about the recently passed Colorado policy on retirement savings SB20-200 and what it means for your organization.
This webinar has been created provide awareness around how Employers can offer the State developed program or certify they already have a plan in place. It is also a forum for discussion for Employer & Employee around Retirement Plan options that may be appropriate and eligible for their situation in place of, or in addition to the program.
Review of Colorado Secure Savings Program by member of CO Treasury person in attendance.

Why was it created / Do I have to use this program
What are the benefits of the Program
Where can I find more info?
How Do I Certify / What happens if I don't sign up
What are the Investment Options / What do I tell my Employees?

Review landscape of retirement planning by Stifel

You have choices. We are here for you regardless of what plan you choose.
What are some considerations in Choosing a Business Retirement Plan?
What help is available to business and their employees in making this decision
How are Colorado (Roth IRA) plan features similar or different from a SIMPLE IRA or 401k plan?
What are next steps / how can I certify an existing plan / or setup a 1-on-1 meeting with a member of the Stifel to guide you in decision making
PRESENTED BY:
Jon Brause, VP/Investments, Stifel Financial Corp
Jon is a Vice President/Investments with the WB Wealth Management Group at Stifel. He has been involved in developing portfolio allocation strategies for high-net-worth and ultra-high-net-worth individuals and family offices for more than a decade, including structuring tax-advantaged strategies for business owners.
Jon serves a variety of clients whose risk profiles are as unique as their financial goals. His mission is to provide highly personalized investment and wealth planning guidance to families, corporate executives, and private business owners. Engagements span a client's full lifecycle and include a framework for the next generation. His service model is customized for each client and begins with an understanding of who the person is as an investor.
Prior to joining the team, Jon served as a Director with Stifel's CIO Office, where he spent six years working closely with financial advisors and their individual and institutional clients on asset allocation, behavioral finance, structured products, and alternative investments. Leveraging his depth of experience, his primary focus on the team is serving capital preservation-minded families and foundations who prefer their assets be managed on a holistic basis and may include investments such as structured products, hedge funds, and private assets.
Jon began his career on Wall Street in 1996, focused on commodity and currency markets. Prior to joining Stifel in 2015, he was a Vice President with Barclays Wealth and Investment Management, Americas, in New York and previously was an Alternative Investment Specialist at Neuberger Berman in their asset management group.
Active in the Denver community, Jon is a volunteer at the Rocky Mountain MicroFinance Institute and Metro Caring. Outside the office, he enjoys hiking and running trails with his wife in the summer and skiing and snowshoeing in the winter. He aspires to learn golf and freshen up on his foreign language skills.
Jon earned a B.A. in International Studies and Spanish from Dickinson College in Carlisle, Pennsylvania, and holds Series 3, 7, 63, and 66 securities licenses.
Hunter Railey, Colorado Department of Treasury / Director of Colorado Secure Savings Program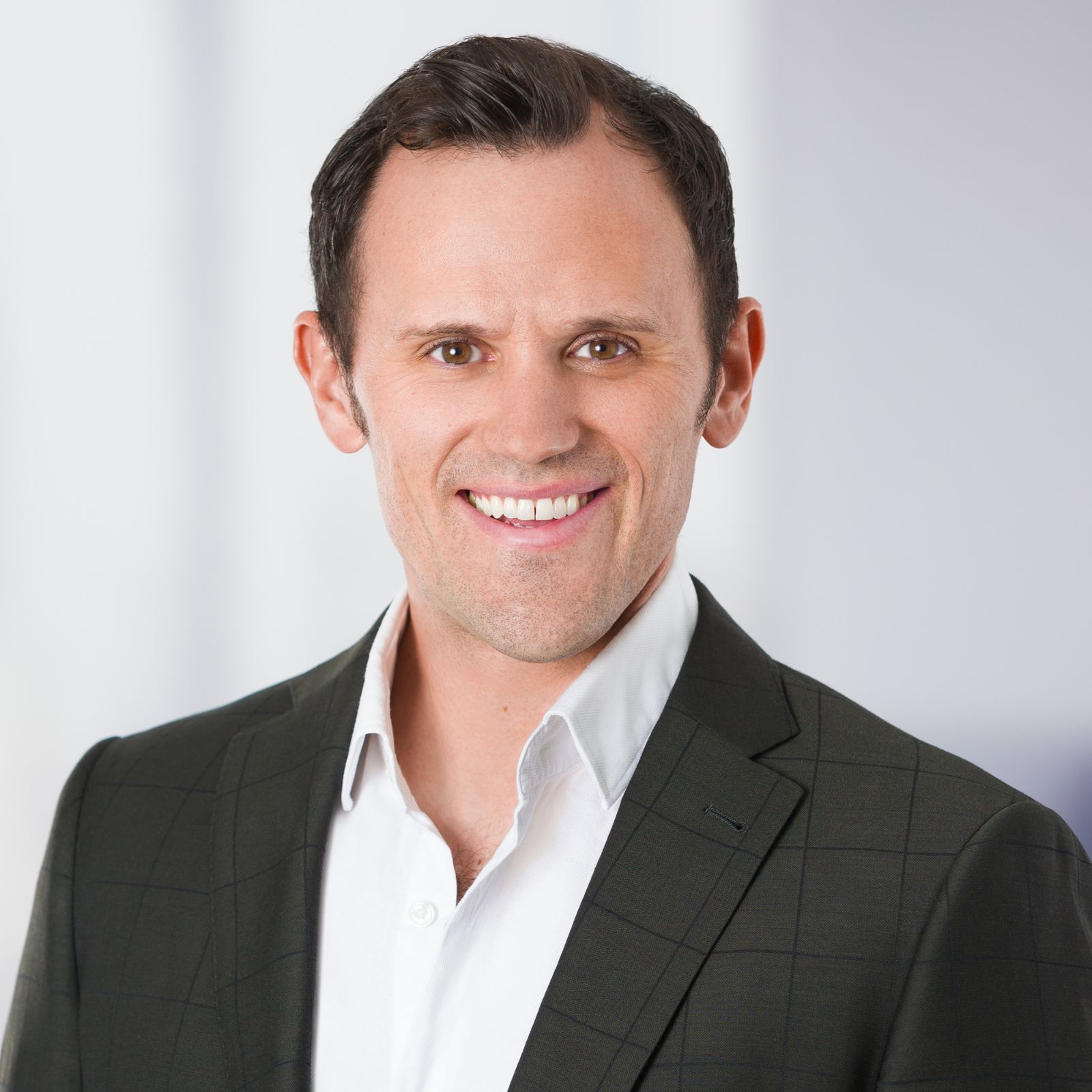 As director of the Colorado Secure Saving Program, Hunter Railey works with his board to oversee all aspects of the Program, including design, structure, governance, operations, partnerships, and marketing.

Before joining the Colorado Department of the Treasury, Mr. Railey served as Colorado Director for Small Business Majority, a small business advocacy and research nonprofit, where he managed a network of business owners, developed and implemented a policy agenda, and provided technical assistance and resource navigation. His work experience also includes policy analysis, campaign management, and polling.
Mr. Railey is a graduate of the University of Denver and the School of Public Affairs at American University, and will begin a graduate program in finance at University of Colorado, Denver in January 2023.

Ryan Holzwarth, Financial Advisor, Stifel Financial Corp
I grew up outside of Flint, Michigan, and graduated from Central Michigan University, where I earned a Bachelor of Science in Business Administration. I began my investment industry career in 2013 and joined Stifel in 2021. I hold Series 7 and 66 securities licenses, as well as life and variable insurance licenses (including annuities). As a member of The Panoff Holzwarth Financial Group, my goal is to help you simplify your financial life by providing comprehensive wealth management and investment planning strategies tailored to your unique needs and goals. I am committed to developing long-lasting relationships built on mutual trust and integrity, working with you as I would my own family. I aspire to create value by providing outstanding client service and a personalized consultative process. I currently reside in Colorado Springs, Colorado, with my three-year-old son, Grayson, and my dog, Dex. It's safe to say we have embraced the mountain life and this community. Outside of the office, I enjoy volunteering at local resource groups and offering my financial skillset whenever I have the opportunity.
Training: Impact Investments – Should My Organization Be Raising Money from PRIs?
COURSE DESCRIPTION:
Impact Investments (such as low-cost loans to nonprofits from funders) are becoming a more and more common tool for foundations and donors to use in addition to their grantmaking. In this introductory session, we will cover the basics of impact investments for nonprofits, explore the types of scenarios in which it makes sense for nonprofits to take on these types of investments, and learn how impact investments can augment and catalyze other types of funding for large projects.
COURSE OBJECTIVES:
Terminology: Learn what an impact investment is and better understand terms like PRI, MRI, impact-first capital, recoverable grant, etc.
Benefits & Case Study: Learn what types of situations lend themselves best to impact investments and hear examples of times they have worked well for nonprofit organizations.
Project Assessment: Walk through questions to help determine if a specific project may be a good fit for impact investments.
PRESENTED BY:
Kate Krebs Lyda has worked on both sides of the funding equation, raising tens of millions of dollars for nonprofit organizations and also working in philanthropy making impact investments and grants. Her clients include nonprofits, foundations, and families, who are interested in strategic philanthropy, including mobilizing resources through impact investing.
Colorado Nonprofit Pro Bono Legal Match Program
Get the transactional legal assistance your nonprofit needs for free!
COLORADO NONPROFIT PRO BONO LEGAL MATCH PROGRAM
The Colorado Nonprofit Pro Bono Legal Match Program, is an initiative of Colorado Nonprofit Association and the Colorado Lawyers Committee effectively matching nonprofits in need of legal assistance with volunteer lawyers who can help.
Participating Organization Criteria
Organizations must attain 501(c)(3) tax-exempt status prior to requesting pro bono legal services.
Organizations must be located or operating in Colorado.
Annual operating budget of $750,000 or less.
The payment of standard legal fees would significantly deplete the organization's resources.
Areas of Assistance
Volunteer lawyers may assist in transactional-type issues, including:
Bankruptcy – Chapter 7, Chapter 11, Creditor claims, avoidable preferences, automatic stay
Contracts – Entity operating agreement, standard sales agreement (Bill of Sales), Vendor/Supplier agreement, Restrictive covenants, limitations on computer and internet use, leases, general business contract
Corporate Formation & Governance – Sole Proprietorship, Partnership, LLC/PLLC, operating agreement, Corporation, Bylaws, Shareholder agreement, Founder agreement, Joint Ventures, Mergers, Due Diligence, Asset/Equity Sale, Liquidation, Dissolution, Consents, Resolutions, Minutes, Succession planning, Employee Ownership
Finance – Short-term Financing; Intermediate/Long-term Financing; Government Guaranteed Financing; Government Direct Financing; Community Development Block Grants; Equity Financing; Grant Eligibility/Application; Grant Reporting/Compliance
Government Benefits – Small Business Tax Credit Program; Economic Injury Disaster Loan and Grant; SBA Bridge Loans; 7(a) Loans; 504 Loans; Veterans Benefits; FEMA
Insurance – General/types of insurance (general liability/professional), coverage, claims, settlement, litigation, COBRA
Intellectual Property – Copyright; patent; trademark; right of publicity, trade secrets, right of privacy
Labor & Employment – Employment Contracts; Workers Compensation; Employee Ownership Options (Equity Incentives, profit sharing, etc.) Disability; Employment Compliance; Disciplinary Actions; Trainings; Personnel Advice; Employee Handbooks/Manuals/Policies & Procedures; Investigations; Title VII discrimination/retaliation/harassment litigation
Real Estate – COVID-19 protections, income discrimination, warranty of habitability, security deposits, bed bugs, mobile home park act, subsidized housing, forcible entry and detainer (FED) aka eviction
Taxation – Income tax, self-employment tax, excise tax, property tax, sales and use tax, estimated tax, empoyer credit for family and medical leave, deductions, farmers and ranchers, opportunity zones, corporate methods of accounting, employer deduction for certain fringe benefits, state and local income tax
Pro Bono Legal Group Requests
Submitting a request through the Pro Bono Legal Group DOES NOT guarantee legal counsel for your organization. We simply make your request available to a lawyer who may decide to assist your organization and timing can take up to two months for a lawyer to contact you once you submit a request. We encourage you to maintain your own efforts to secure needed assistance. Acceptance of each request is dependent upon the professional and personal criteria of the individual attorneys who volunteer their time and expertise.
Pro Bono Legal Group assistance is NOT available for:
Suing nonprofits or individuals: This program is meant to strengthen nonprofits and most civil suits fall outside the boundaries of this program.
Nonprofit startup: For resources regarding starting a nonprofit, please visit our Start-Up & Nonprofit Basics FAQs.
Individuals: This program is designed to assist nonprofit organizations. If you are an individual in need of pro bono legal assistance, please visit the Colorado Bar Association.
In partnership with:
Corporate Credit Card Policy and Agreement
Description
Below is Colorado Nonprofit Association's corporate credit card policy and agreement. The policy and agreement includes procedures for determining maximums, submitting receipts, lost cards, and more. We suggest having a legal professional review your credit card policy and agreement prior to adopting it.
Investment Policy Statement
Contributed by: Royal Wealth Management
Description
Below is a resource for the essential elements to include in your investment policy.